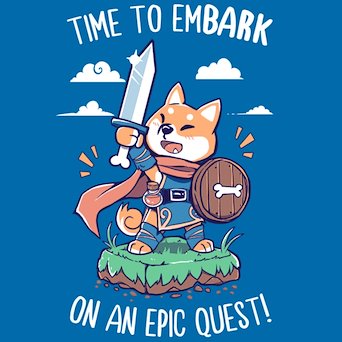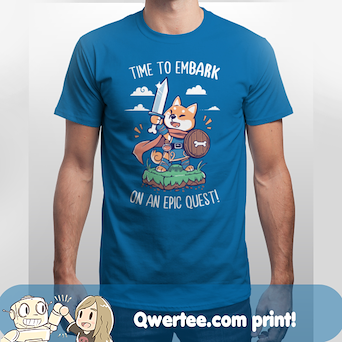 NEW LIMITED PRINT ALERT!
WOO! I'm so happy about this one ;w; My "Time to EmBARK on an Epic Quest!" design is being printed by the awesome Qwertee website for 24 hours! (17-18th June!) https://www.qwertee.com/
This has been a personal favourite shirt design of mines, I'm so happy it's getting some love and I hope many people get a shirt too!