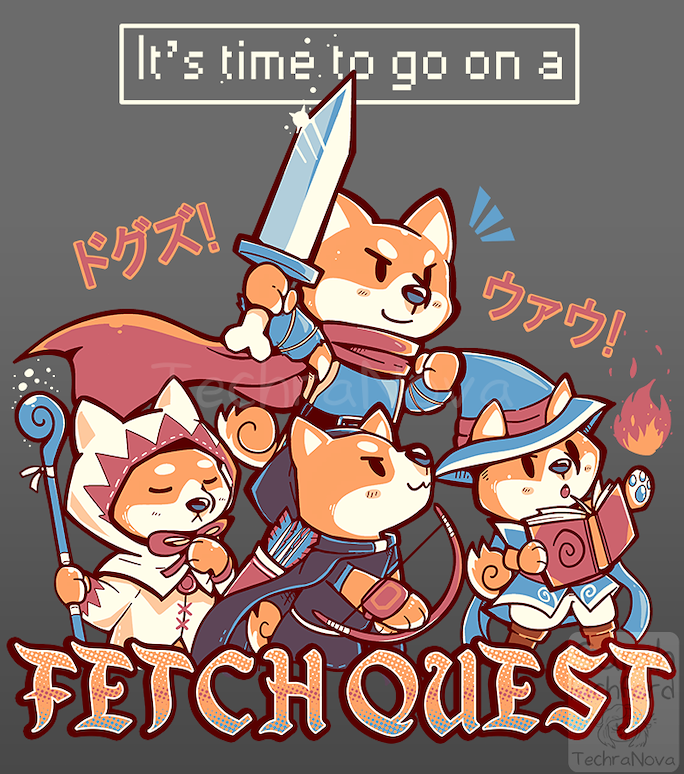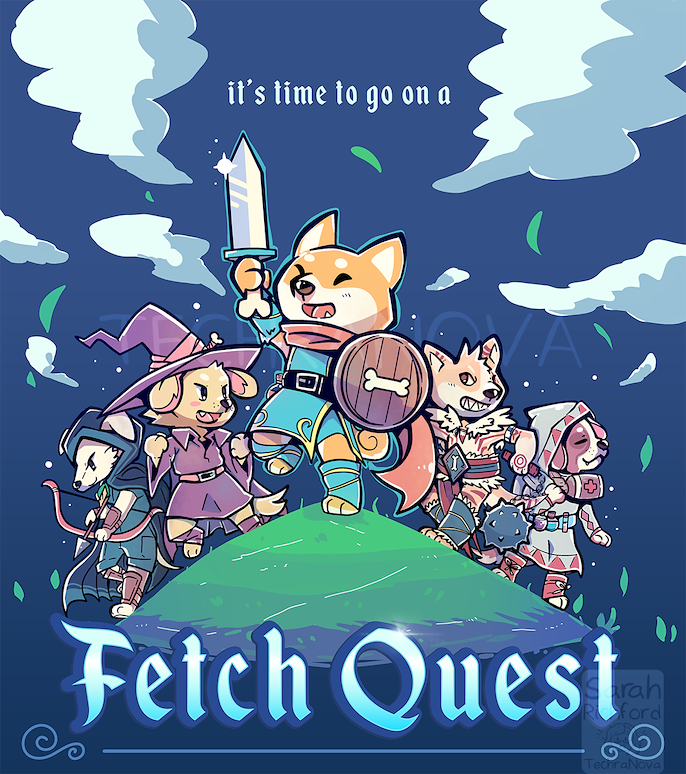 New artwork alert!
Finished this piece here that is in a style of a cover – it's not part of anything, I just wanted to practice this – I also wanted to do a shirt/limited palette design with the same theming :3
Same EmBARK dog as well so it technically is a sequel, I think I'll keep it as a character 🤣
So a double fetch quest :D
Hope you like it! Took a while to finish in-between double winter colds.
I think I'd love to be able to work on covers, especially ones in a cartoon style that's character heavy – it's just so much fun to do! I'm also improving my typography skills over time which is fantastic! As always I enjoy the character design and building that I still get to do!